Publications | Signalling Guides A Guide to German Railway Auxiliary Signalling
Alongside the more obvious Formsignale (semaphore signals) and Lichtsignale (colour light signals) that are used in German railway practice to regulate train movement and provide an indication to the driver of conditions ahead, a range of auxiliary signals soon developed. Though less showy, these are much more numerous. They included whistles and bell rings, as well as numerous lineside boards, subsidiary lights on signal masts, and more.
In time, efforts were made to standardise signals and to compile a national Signalbuch (as the official reference for signals became known). The first of these was produced in 1907. All signals received a number. In the 1930s the numbers were replaced with codes, and since then the codes have seen further change with the division and reunification of Germany and with the gradual changes in the nature of rail traffic.
This book collects the auxiliary signals together, probably for the first time in English and possibly in any language. It will be an indispensable help for those who take an interest in German railway signalling and it accompanies and enriches our range of guides on this important topic. It is the result of extensive research by the authors.
136 pages, extensively illustrated with drawings of each signal, explanatory diagrams and numerous prototype photographs. Epoch-by-epoch guide to the changing designations of many of the signals covered.
For a fuller review, see Continental Modeller, October 2020.
The German Signalling Guides series
This publication forms part of our Signalling Guides series: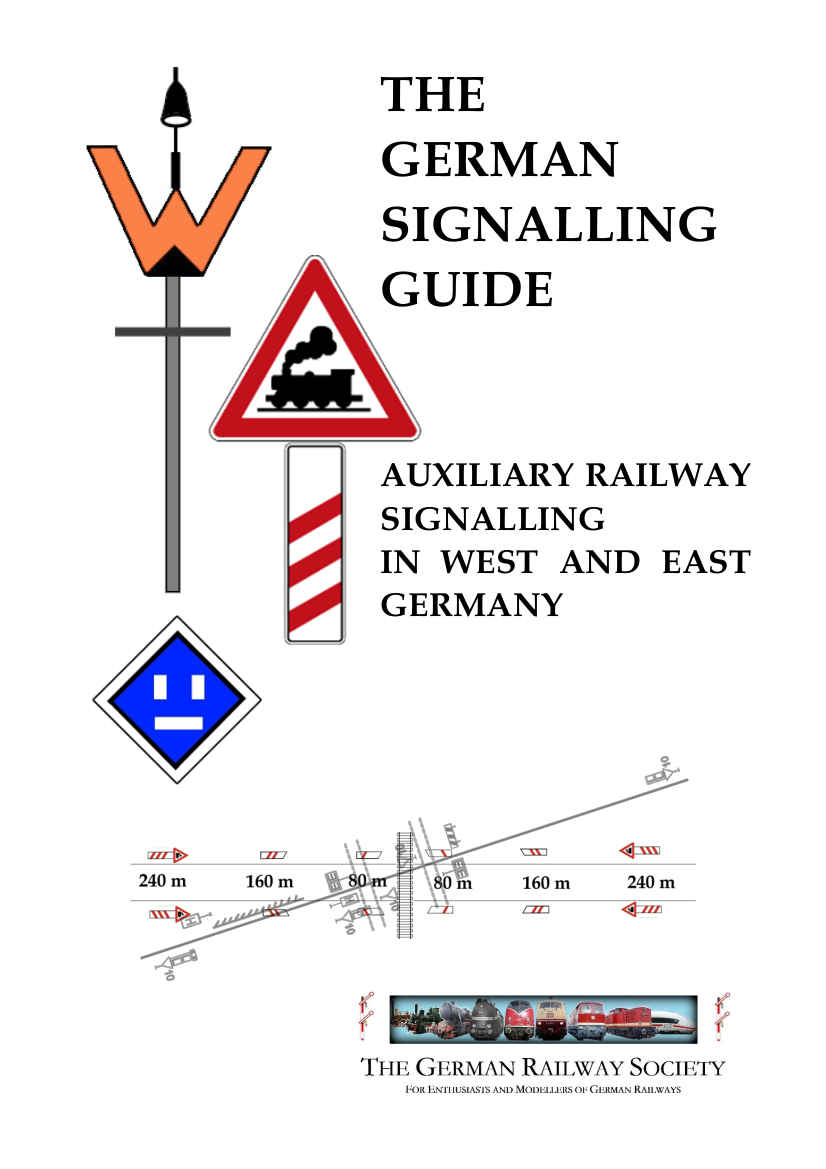 How to buy
On our exhibition stand
Subject to stock availability on the day
Online
Your PayPal cart will be opened in a new window, where you can pay at any time.
UK £25.00
Europe £28.50
Rest of world £32.00
By post
UK £25.00
Europe £28.50
Rest of world £32.00
Please make your Sterling cheque payable to German Railway Society and send along with details of your order to:
Angela Myers-Upphoff
4 Woodmere Avenue
Croydon
Surrey
CR0 7PA
UK
Email socprod@grs-uk.org