News •

New booklet available now

A Taste of German Steam compiled by Bryan Tozer is our latest booklet.

The photos were selected from the large and varied collection donated to us by the late David Odd.

This booklet was produced in time for the ERA show at Edgbaston back in September. It is now available to buy online and will also be available on our show stand.

We hope to publish more of David Odd's photos, in particular those covering narrow gauge railways.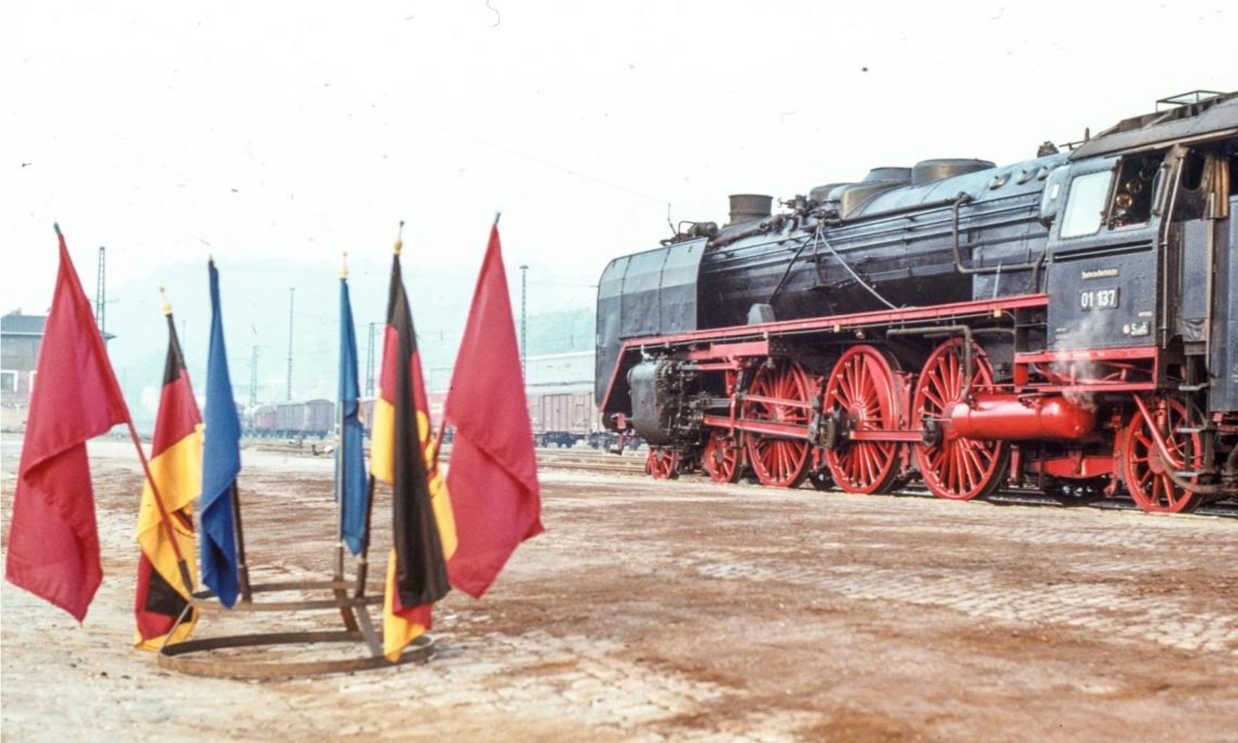 Photo: BR 01 01 137 at Freital-Hainsberg, 1983. From A Taste of German Steam