Publications Classes 624/634 and 614/914 diesel multiple units of the Deutsche Bundesbahn
By Doug Tompkins
A look at the development and use of these units. The 624/634 replaced pre-war predecessors in the 1960s; the 614/914 brought further refinements such as air suspension in the 1970s.
12 pages. Illustrated with 12 full colour photographs. Brief bibliographies for both series, along with information on scale models that have been produced.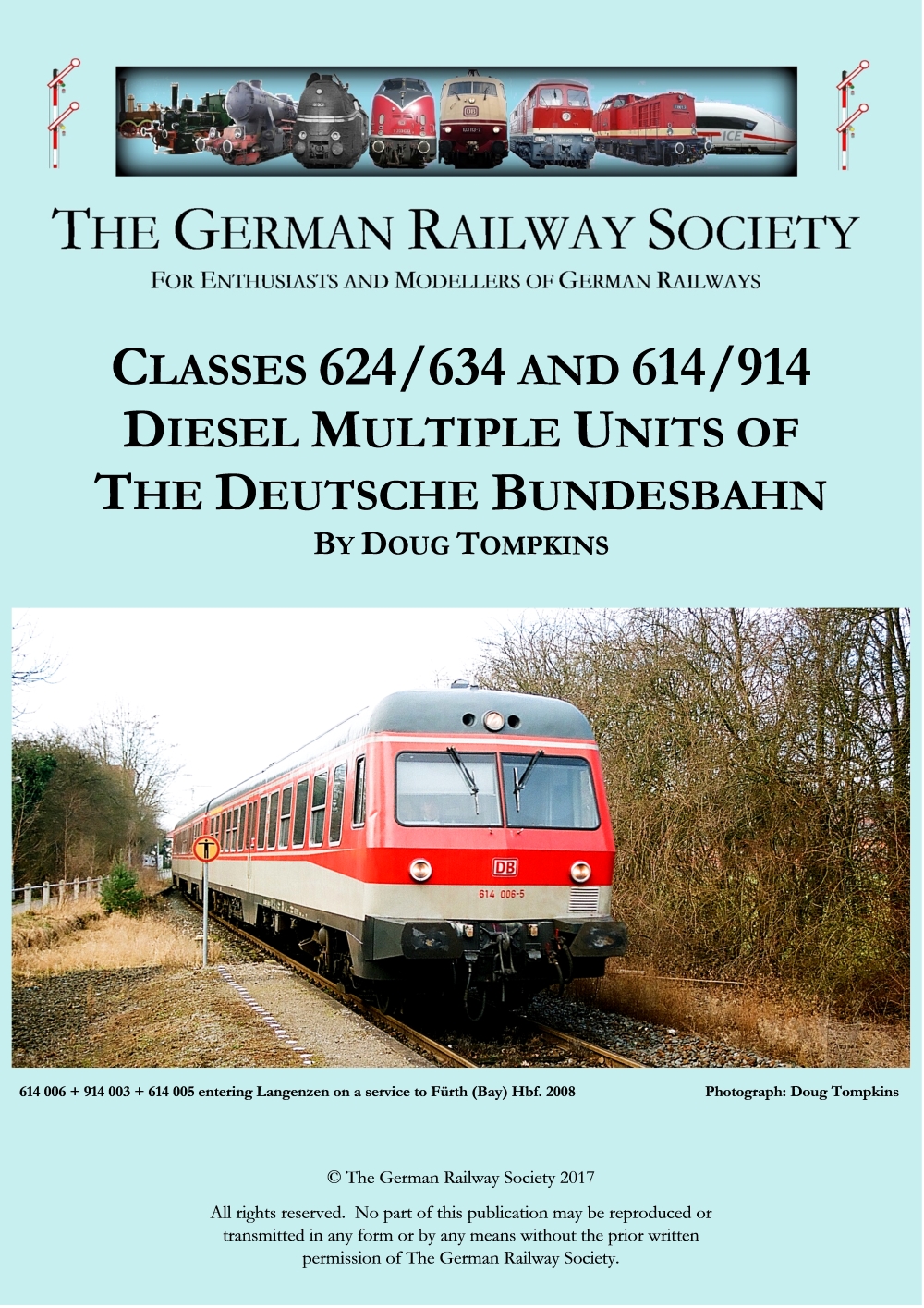 How to buy
On our exhibition stand
Subject to stock availability on the day
Online
Your PayPal cart will be opened in a new window, where you can pay at any time.
UK £4.00
Europe please contact us
Rest of world please contact us
By post
UK £4.00
Europe please contact us
Rest of world please contact us
Please make your Sterling cheque payable to German Railway Society and send along with details of your order to:
Angela Myers-Upphoff
4 Woodmere Avenue
Croydon
Surrey
CR0 7PA
UK
Email socprod@grs-uk.org