Publications | Electric locomotives in Germany Electric locomotives in Germany.
Part 1: from the beginning to the Länderbahnen (1879-1927)
By Wolf-Dieter Upphoff
In 1879 Werner von Siemens demonstrated the first electric railway locomotive in Berlin. The first main-line locomotives in Germany were ordered just after the turn of the twentieth century and from that time on electric traction gradually increased in significance as electrification programmes started to connect up cities in several German states. Considering the various railway organisations one by one, the first part of this series starts from the very first locomotives, many of which were unsatisfactory, and concludes with those ordered around the time that the state railways were combined as the Deutsche Reichsbahn in 1920.
The series forms a useful English-language reference for enthusiasts.
32 pages, with 66 photographs, 11 technical specifications tables and five diagrams. Selected bibliography.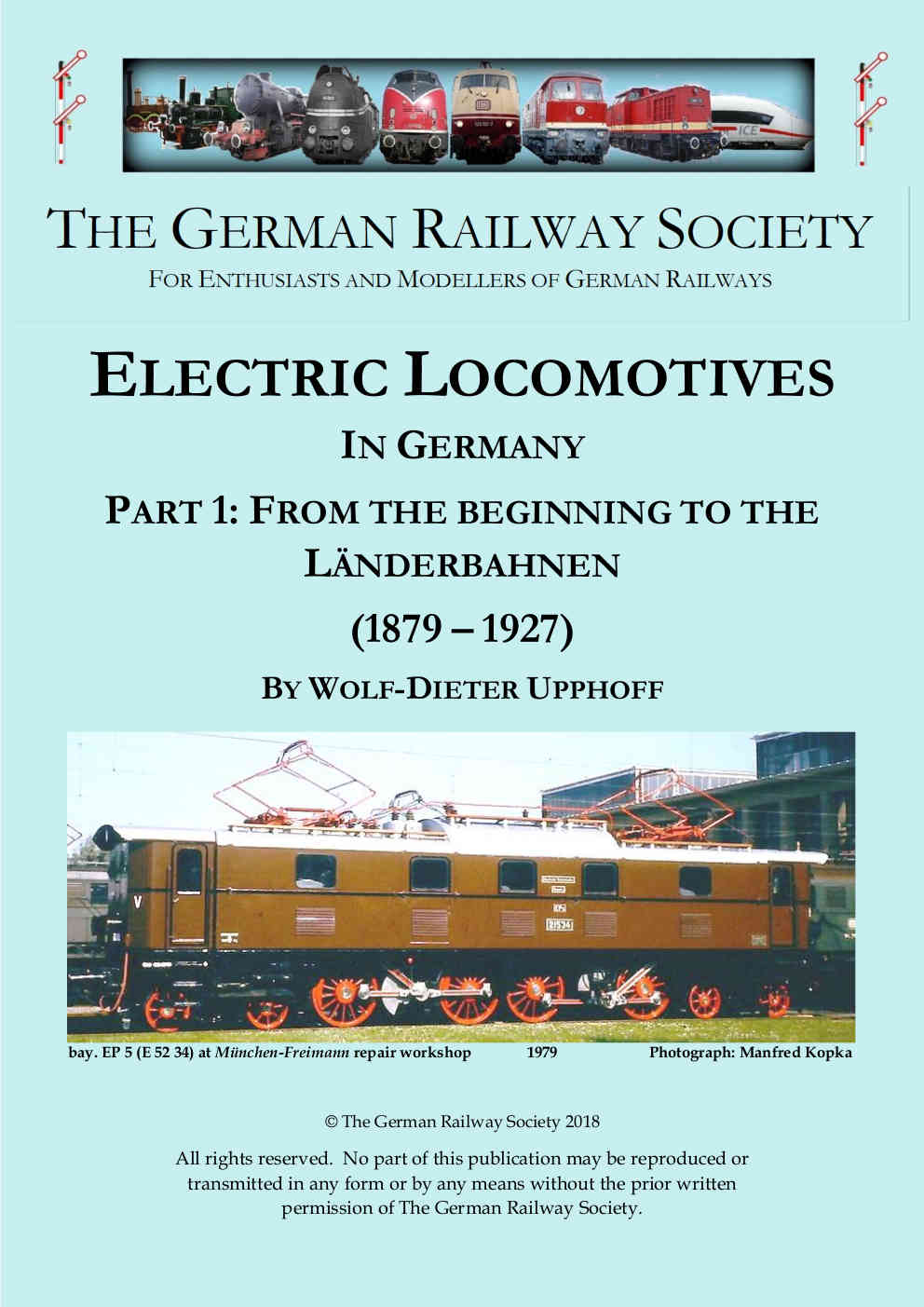 How to buy
On our exhibition stand
£5.50
All titles in series together £17.00
Subject to stock availability on the day
Online
Your PayPal cart will be opened in a new window, where you can pay at any time.
UK £7.00
All titles in series together, UK £19.00
Europe please contact us
Rest of world please contact us
By post
UK £7.00
Europe please contact us
Rest of world please contact us
Please make your Sterling cheque payable to German Railway Society and send along with details of your order to:
Angela Myers-Upphoff
4 Woodmere Avenue
Croydon
Surrey
CR0 7PA
UK
Email socprod@grs-uk.org