By Bryan Tozer
60 pages; 13 contain technical details. 84 colour photographs.
This booklet has been compiled using the slides from the late David Odd's collection which was donated to the Society. This edition covers the electric locos in operation at the time of David's visits. Photos are in colour throughout with brief technical information at the back of the booklet.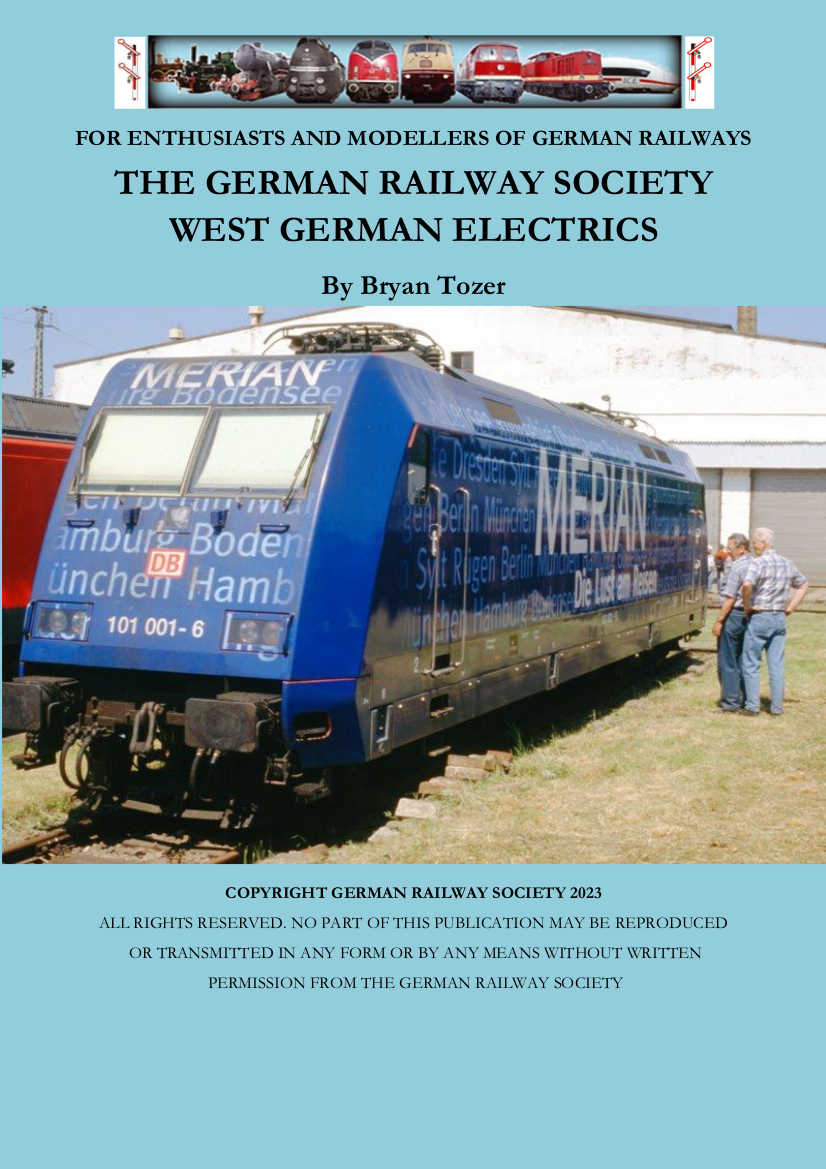 How to buy
On our exhibition stand
Subject to stock availability on the day
Online
Your PayPal cart will be opened in a new window, where you can pay at any time.
UK £10.75
Europe please contact us
Rest of world please contact us
By post
UK £10.75
Europe please contact us
Rest of world please contact us
Please make your Sterling cheque payable to German Railway Society and send along with details of your order to:
Angela Myers-Upphoff
4 Woodmere Avenue
Croydon
Surrey
CR0 7PA
UK
Email socprod@grs-uk.org