News •

Globalrail 2018 dates announced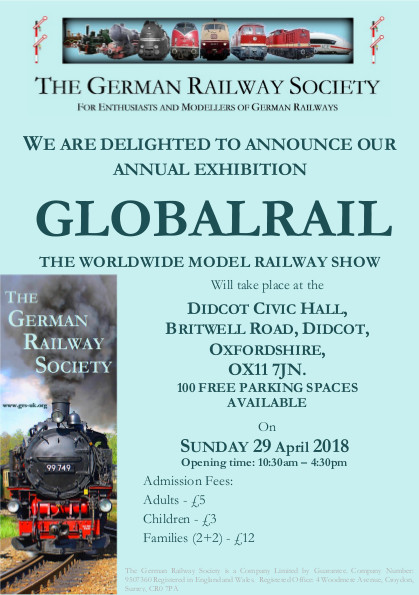 We are delighted to announce that our annual exhibition, Globailrail, will be at Didcot Civil Hall on Sunday 29 April 2018, 10.30 am to 4.30 pm.
Admission is £5 for adults, £3 for children, £12 for families (2+2).
The address is Britwell Road, Didcot, Oxon OX11 7JN. The venue is about ten minutes' walk from Didcot Parkway station and there are 100 free parking spaces.