News •

Globalrail 2018 layouts announced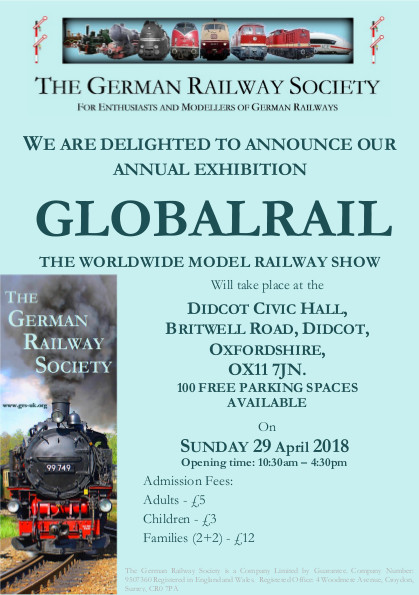 The layout lineup for this year's show is now available.
Also available are details of the traders and societies who will also be attending.
The show is on Sunday 29 April 2018 from 10:30 to 16:30. Admission costs £5 for adults, £3 for children, £12 for families (2+2).
The address is Britwell Road, Didcot, Oxon OX11 7JN. The venue is about ten minutes' walk from Didcot Parkway station and there are 100 free parking spaces.